Assurance Wireless Free Tablet 2023: How to Apply & Qualify?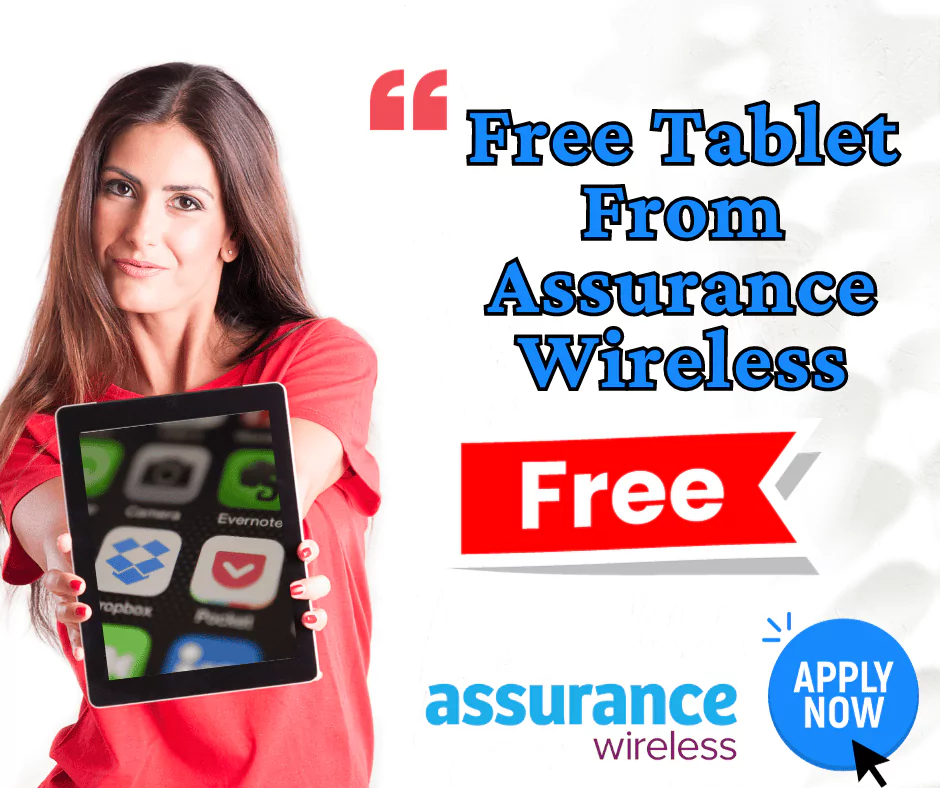 Assurance Wireless is a Lifeline Phone Service provider, offering eligible customers free phones, minutes, and data. Assurance Wireless also offers a free tablet program to eligible customers.
Assurance Wireless is a free government-subsidized cell phone service provider that is available to low-income households.
In this article, we will explore what Assurance Wireless is, who qualifies for the program, and how to apply. Whether you are in need of communication services or simply want to understand the program better, this article will provide you with all the information you need about Assurance Wireless.
Overview Of Assurance Wireless Company:
Assurance Wireless is a telephone service program subsidized by the federal Lifeline Assistance program, which is funded through the federal Universal Service Fund.
This service is specifically designed for individuals with low incomes who qualify for assistance.
It offers eligible users a complimentary phone, free monthly data, unlimited texting, and no-cost monthly minutes.
Notably, Assurance Wireless subscribers are not burdened with monthly bills, contractual obligations, activation fees, or recurring charges.
Established in 2009, Assurance Wireless has utilized the T-Mobile network for coverage since 2020.
According to Hotspot Setup, it's one of the two primary providers of free mobile phones, along with Safelink Wireless, and is available in more states than many other service providers.
It's important to note that Assurance Wireless subscribers are typically required to use the phones provided by the program and cannot bring their own devices.
In cases where a replacement phone is needed and purchased for $40, users may not have a choice regarding the phone model they receive.
What is the Lifeline Assistance Program?
Lifeline is an FCC initiative aimed at increasing the affordability of communication services for individuals with low incomes.
This program offers eligible subscribers a reduction in the cost of their monthly telephone service, broadband Internet service, or bundled voice-broadband packages when they purchase them from participating wireless service providers.
This discount is designed to make sure that people with limited financial means can access 21st-century connectivity services, which are crucial for gaining access to employment opportunities, healthcare, and educational resources.
Lifeline provides up to a $9.25 monthly discount on service for eligible low-income subscribers and up to $34.25 per month for eligible subscribers on Tribal lands.
Am I Eligible for A Free Tablet from Assurance Wireless?
To qualify for the free government tablet assurance wireless program, you must meet one of the following criteria:
A Consumer can qualify for the Lifeline benefit if their income is 135% or less than the federal poverty guidelines, has no income, or if they participate in:
SNAP /Food Stamps
Medicaid
Supplemental Security Income (SSI)
Federal Public Housing Assistance (FPHA)
Veterans & Survivors Pension Benefit
Bureau of Indian Affairs General Assistance
Tribally-Administered Temporary Assistance to Needy Families (TANF)
Tribal Head Start
Food Distribution Program on Indian Reservations (FDPIR)
Looking for the perfect device to access the world of information, education, and entertainment? Look no further! you can choose from a range of free tablets with Medicaid.
How to Apply Online For Free Tablet from Assurance Wireless?
To get an Assurance Wireless tablet for free, you must first apply for the program. You can apply online or by calling Assurance Wireless customer service at 1-888 321-5880.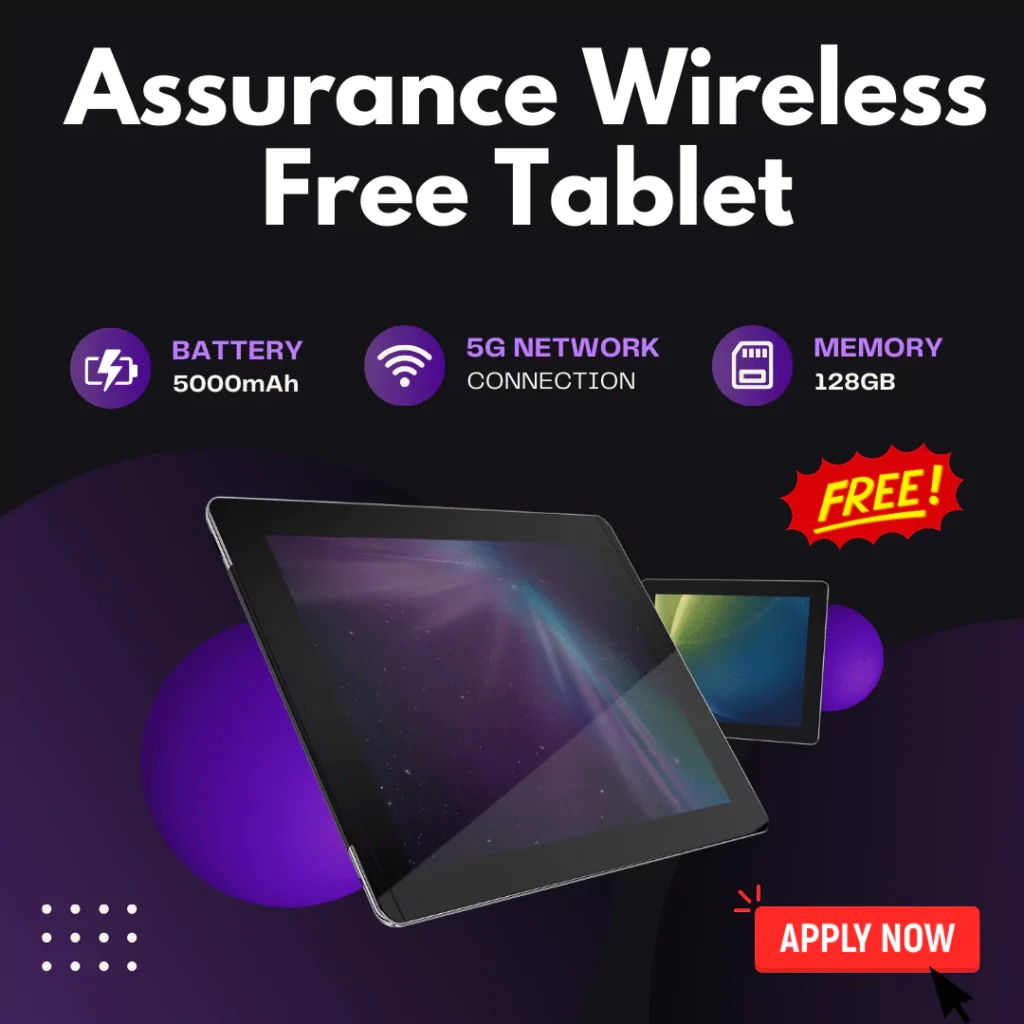 Here, is how to fill out the Assurance Wireless tablet application form online.
Step 1: Visit the official website of Assurance Wireless.
Step 2: Click on the Apply Now button.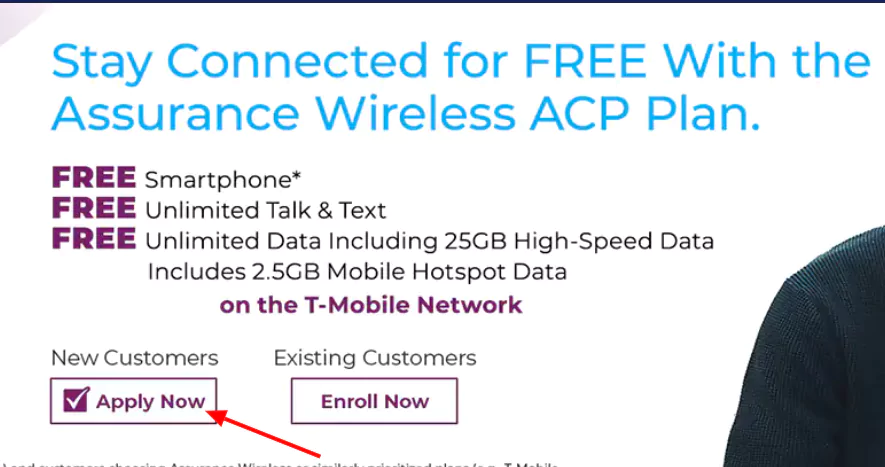 Step 3: On the Screen Open the Form and Fill Out details.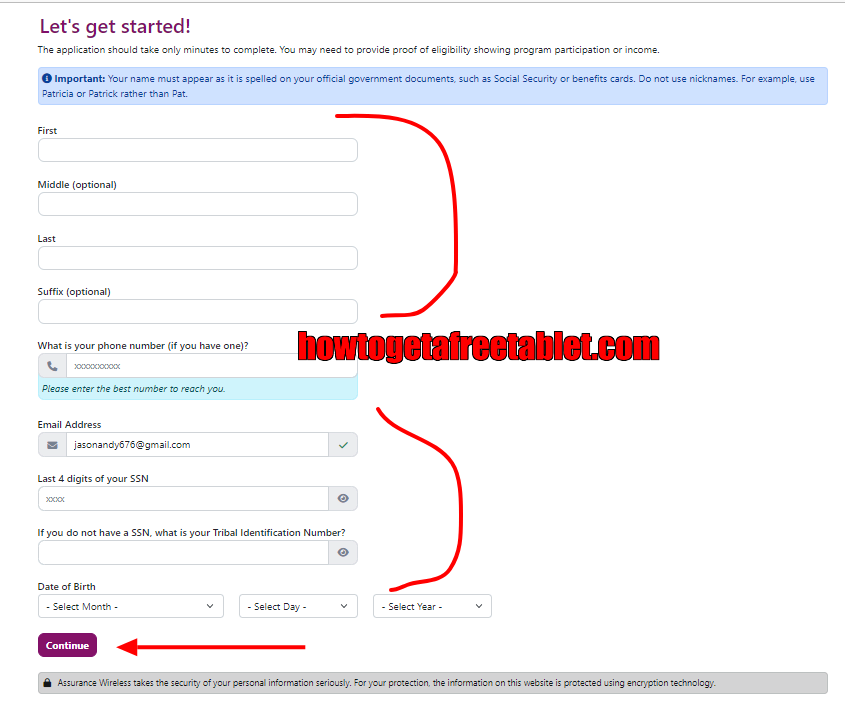 Step 4: Enter your Service/Home/e911 Registered Address.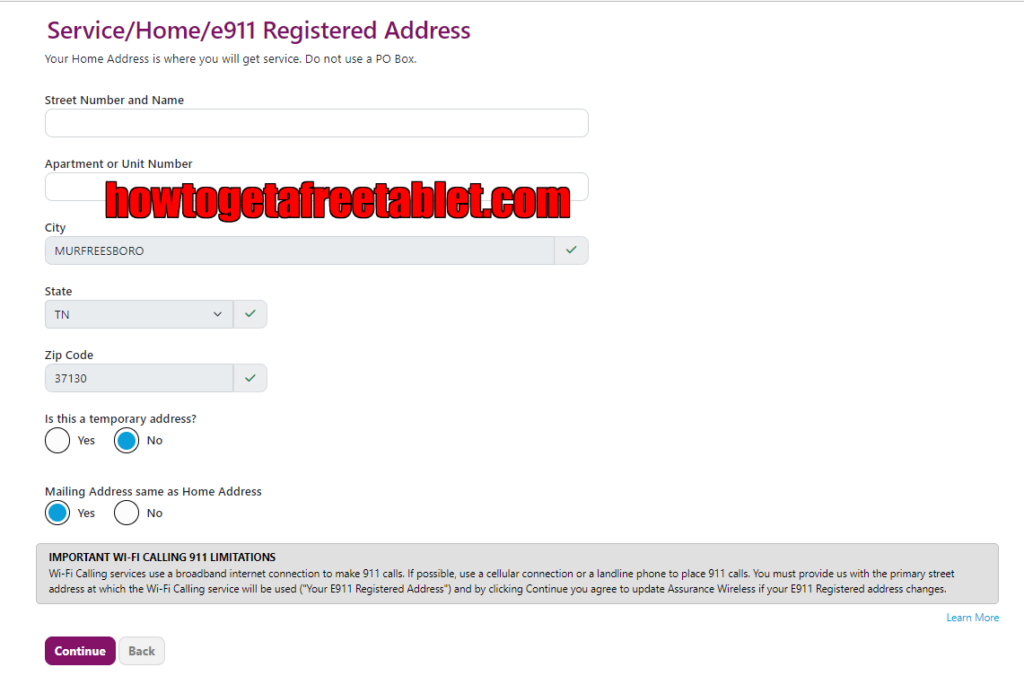 Step 5: Now enter Contact details.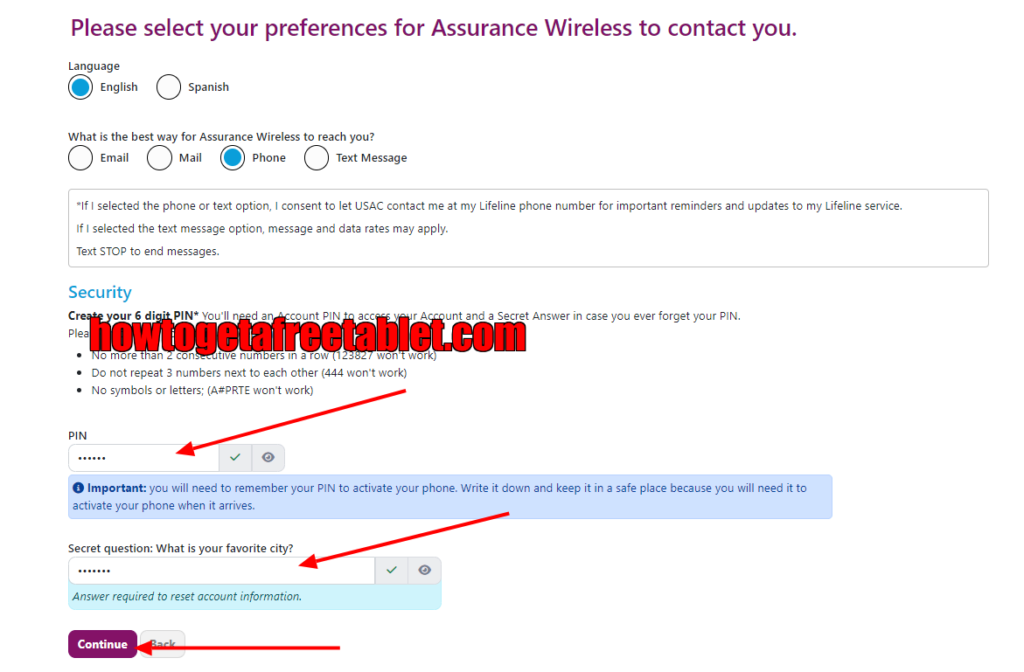 Step 6: Select, Who is the Benefit Eligible Applicant?
Step 7: Review your information and click continue.

Step 8: Select the Programs you are Enrolled in and click continue.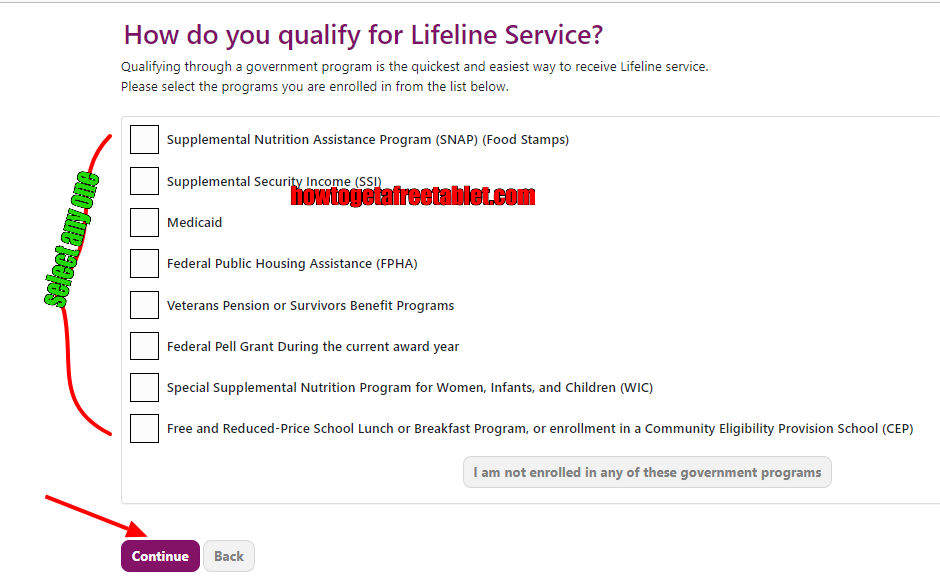 Step 9: Enter your E-Signature Consent and click continue.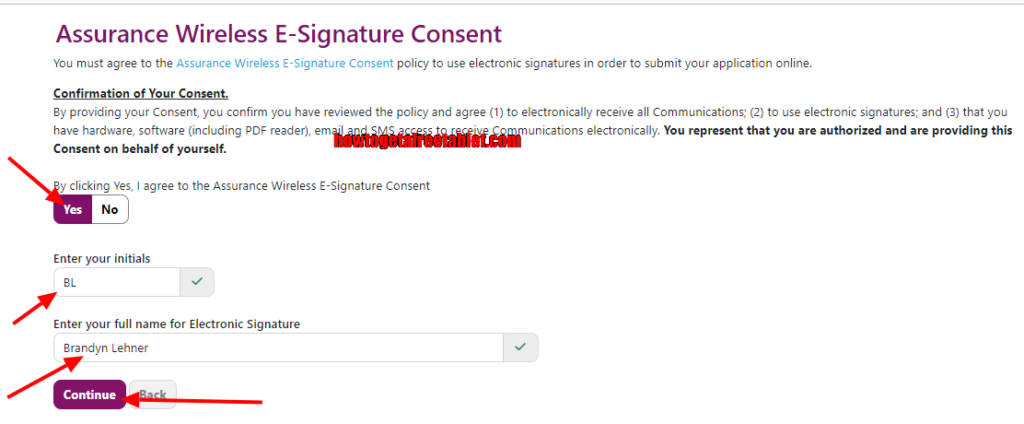 Step 10: Finally, check the boxes and click the continue button.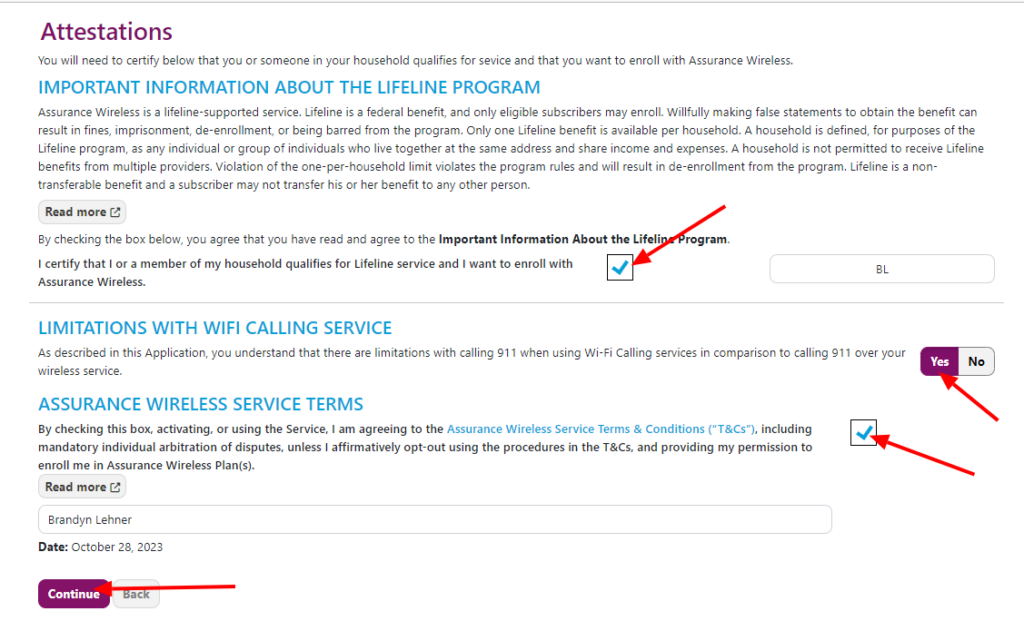 Now your application is sent to the National Verifier.
Once you have submitted your application, Assurance Wireless will review it and process it as soon as possible.
If you are approved for the free tablet program, you will receive a confirmation email or phone call from Assurance Wireless. The tablet will then be shipped to your address within a few days.
Contact Support:
Here are a few ways to contact Assurance Wireless customer support if you need help activating or using your Assurance Wireless service and devices:
Call 1-888-321-5880. This is Assurance Wireless's toll-free customer support number. Support agents are available 24/7.
Email customer support at support@assurancewireless.com.
Write to their mailing address:
Assurance Wireless
P.O. Box 5040
Charleston, IL 61920-9907
You can also visit an authorized Assurance Wireless retailer like Walmart for in-person support.
I hope this information is helpful and share this article with your friends.